
Free Shipping On Orders $29+

Free Shipping On Orders $29+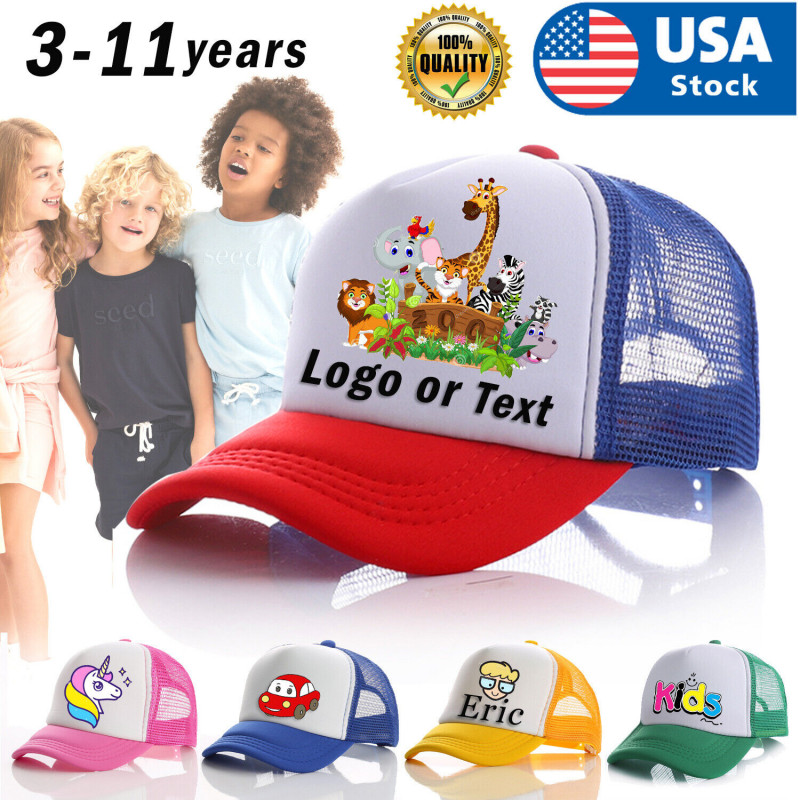 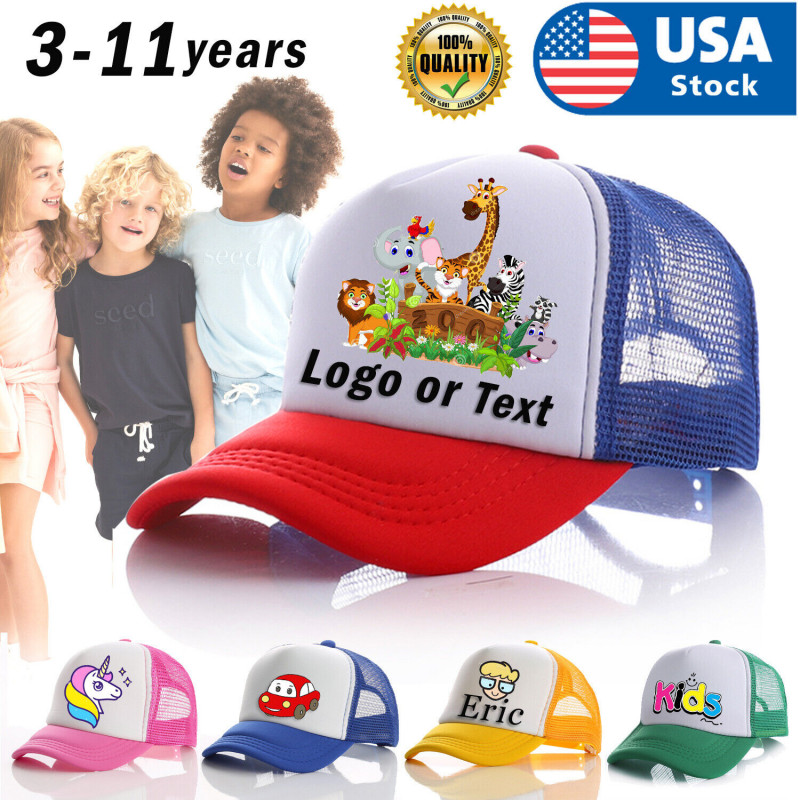 
In Stock
Kids Personalized Custom Name logo photo Mesh Trucker Hat Cap 3-11 years
• No sales tax out of California
• Ship from California
• Return policy:30 days returns
• Delivered In 3-5 business days
80/20 polyester/cotton twill. Hat Details Typically fits kids ages 3-1 1 years and are adjustable. They do not work as well for really small heads: ie toddlers/small children. Note: We do not provide designs 】.
Privacy policy

Delivery policy

30 Days Return
Category:Clothing, Shoes & Accessories|Kids|Boys|Boys' Accessories|Hats
DUE TO THE HANDLING TIME >FOR ALL CUSTOM ORDERS YOU MUST SEND US THE PERSONALIZATION IN 6 HOURS BEFORE OR AFTER PLACING ORDER. 
【Please send our ebay email the pattern or logo or picture you need to print! Note: We do not provide designs】
IF YOU DO NOT SEND US THE PERSONALIZATION, WE WILL SEND THE ORDER AS IT(WITH NO PERSONALIZATION ) WITHOUT NO NOTICE.
Hat Details:

Typically fits kids ages 3-11 years and are adjustable. They do not work as well for really small heads: ie toddlers/small children.
52-56cm
80/20 polyester/cotton twill
100% polyester mesh back
Structured, five-panel, mid-profile
Snapback closure
125348213168|426368364867
Product Reviews / Q&A
Reviews (0)

All reviews (0)
Has image/video (0)
Excellent (0)
Good (0)
Medium (0)
Poor (0)
Terrible (0)

Latest
Oldest
High rating
Low rating
Helpful